Business Development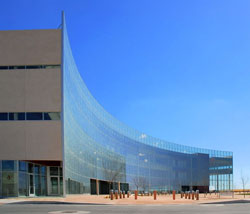 The NMCAC is open to support clean and green enterprises! We will provide the tools with Encanto, the talent and an environment for successful complex problem-solving. We address a broad and diverse range of scientific and engineering disciplines at the Center, while providing education and technical access throughout the State.
These capabilities range from the development of new technologies in support of Science, Technology, Engineering, and Mathematics Education to address community, state, regional, and national challenges in energy, water, environment, and health sciences.
The Center will be a resource for companies and organizations needing accurate computer modeling, simulations and rendering. Supercomputing will be a unique vehicle to help keep New Mexico and America on the leading-edge of competitiveness in a fast moving and highly competitive world market.
Find out more about how to do business with NMCAC. Click and read these PDFs: